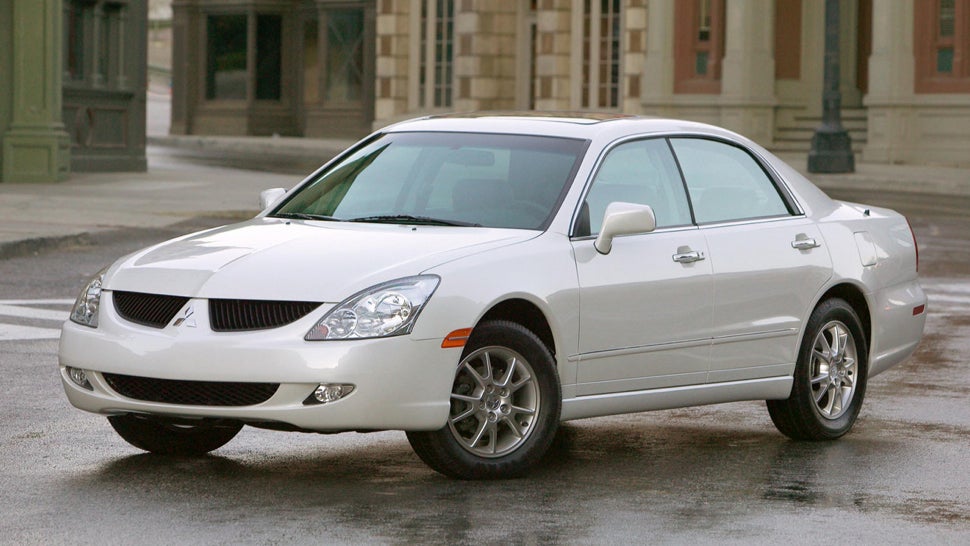 Ever wondered what the worst selling car of all time is? According to Jalopnik, the Mitsubishi Diamante is the worst car of all time.
Inevitably, there will be some cars that sadly don't live up to their manufacturer's hopes and dreams for them. Some flop and fail horrendously.
Read more about the poor thing, which was discountinued production in 2005, on Wikipedia: http://en.wikipedia.org/wiki/Mitsubishi_Diamante
First announced at the Tokyo Motor Show in 1989, we can't help but feel sorry for it, after suffering from circumstances beyond its control in Japan.
The following year, due to its wider chassis (at 1,700mm), the Diamante was hit with a rather large tax penalty against most of its rivals.
If you're curious to see how your car has stood the test of time, Autotrader is a great starting point for a valuation: http://www.autotrader.co.uk/advice/2010/07/buying/buying-a-used-car
If you feel your car has been sealed the fate similar to that of the Diamante, you could also try Cars Direct for a second opinion: http://www.carsdirect.com/used-car-prices/how-to-calculate-my-used-car-value
Here's hoping you're not driving a Diamante.
Feel we've been a little harsh on the hatchback? Leave your suggestion for worst selling car in the comments below.